Main News
Site News
We would like to extend a huge thank you to everyone who attended our Spring Bingo on Wednesday 21st of March.  As always, it was a very well-attended event, with Miss Chapman turning in her usual expert performance as 'Bingo Caller in residence.'  With lots of fun, and a fair few chocolatey prizes on offer.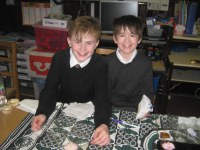 P5 and P7 held a bake sale on Thursday the 22nd March to raise money for the Uphill Trust.  Both classes worked really hard to create posters and advertise the event to the other classes.  Everyone baked or brought something to sell.  They raised around an incredible £560!  They hope that the church collection will add to this impressive amount for this very worthwhile cause!  A big well done to all involved! 
The Uphill Trust supports Uphill Junior School, a private kindergarten/primary school in western Uganda. Many of the children who attend the school are from poor rural families and a significant number of the pupils are orphans or come from single parent homes due to the devastating effect of HIV/Aids in Uganda. Uphill Junior School actively promotes the education of girls as well as boys.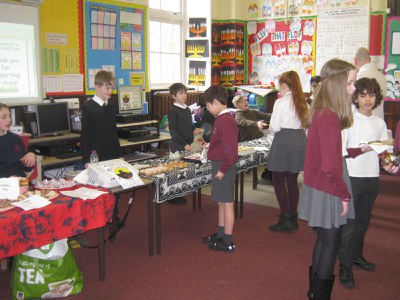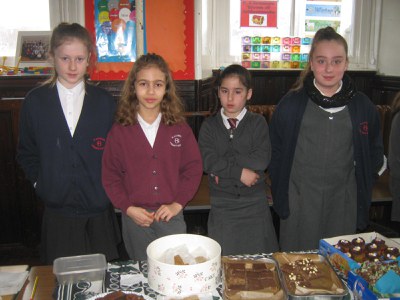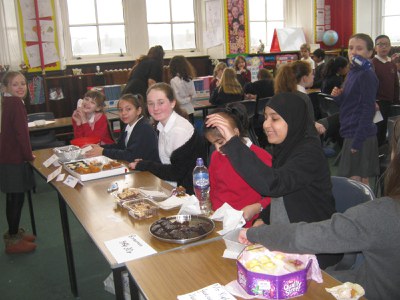 Primary 5 and 5-4 were given the opportunity to visit the new Queensferry Crossing Bridge now that it has been completed and fully functioning. This linked to their project about bridges and structures and they found out about the newest innovations that has made the Queensferry Crossing an engineering marvel. On return to school they got the chance to build their own bridges inspired by some of the ideas on the visit to the bridge.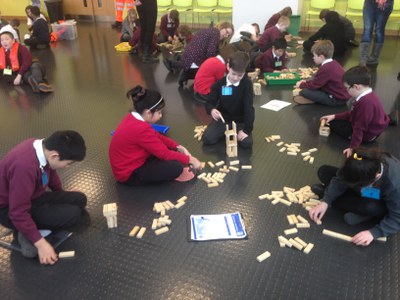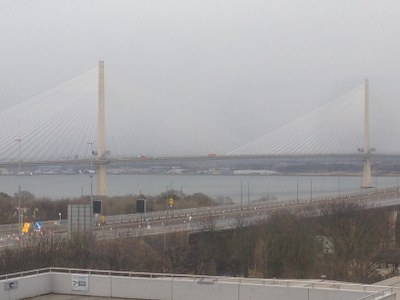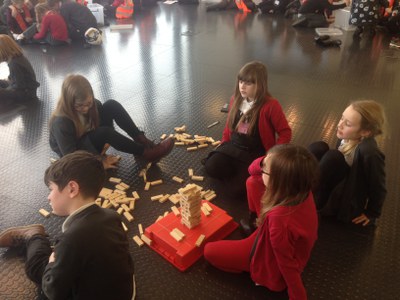 Blackness Primary School's annual participation for World Book Day
World Book Day was a success again in Blackness. All pupils were encouraged to, where possible, make costumes by recycling, repuropsing or reusing materials or old costumes. The results were spelndid with many Harry Potters, Matildas, Where's Wallys and a myriad of other book characters strutting their stuff around the school. Pupils were also encouraged to bring the book featuring their character in with them. There were many activities in classes to encourage pupils to access a variety of texts as well.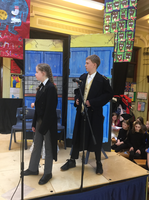 Once again this December, it was time for the annual school show which, this year, told the story of Dick Whittington and his Cat.  Pupils from Primaries 5-7 have spent a lot of time this term learning the songs, both during lunchtimes and at home, as well as learning lines and choreography.  We asked some of the cast about their experiences of being in the show.  James Coull (P7) said, "I really enjoyed it, I would definitely do it again because it was fun and it helped me with speaking in front of an audience."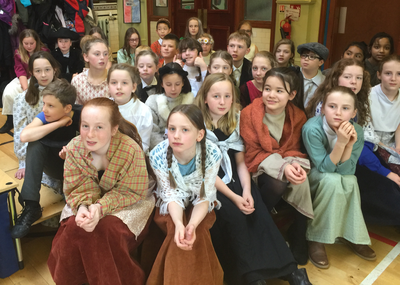 Jess Anderson (P6) who played Puss told us, "it was fun, but I was kind of nervous because there were a lot of people watching, but I think I did really well."  Hannah Gibson (P7) who played the Queen said, " I enjoyed it and would do it again because it was a great experience.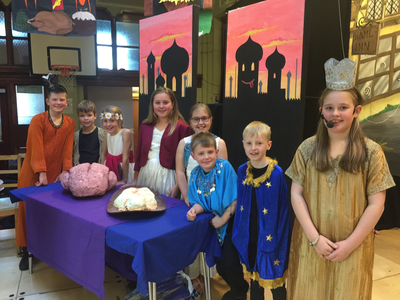 It got me out of my comfort zone and helped build my confidence.  Evie Young (P7/6) told us, " I enjoyed it and it was fun.  I really liked having a bigger part with speaking and solo singing.  I was a bit nervous but when I was on stage I just pretended that I was on my own."  We are really proud of the effort that the entire cast put into our production this year to make it what it was, and we would like to extend our thanks to all those who purchased tickets and came along to support the show.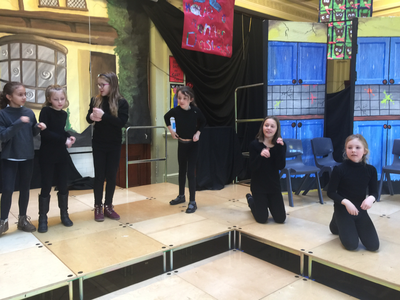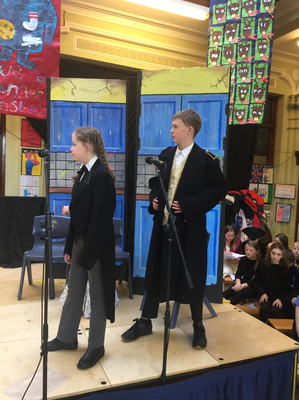 Blackness Primary School today became the first in Scotland to have its membership of the Children's University formally recognised.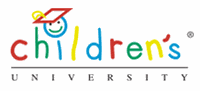 The link below will take you to an arcticle on the Abertay Website recognising Blackness Primary School as the first in Scotland to have it's membership to the Children's University formally recognised.
The school continues to use the scheme to reward and recognise the hard work of pupils outwith school hours. The pupils can use the Website to record their achievements, gaining points/credits for each activity they attend.
More information can be found at the official website by clicking the icon below.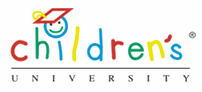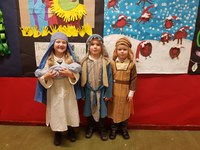 This December saw another very successful nativity performed by the primary one pupils at Blackness Primary. The pupils and staff worked very hard to produce a slick and entertaining performance which was enjoyed by pupils, staff and parents. The two shows were well attednded and full houses were enjoyed for each. Below are some of the pictures from the rehearsals in school.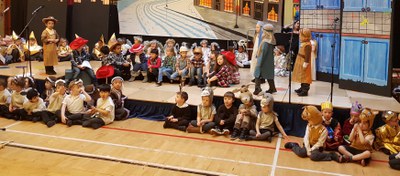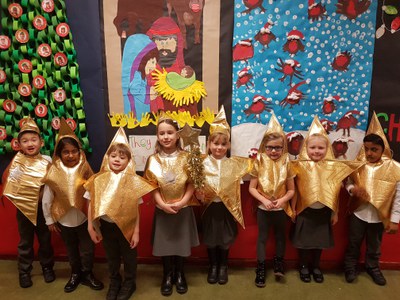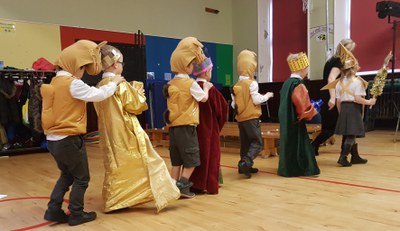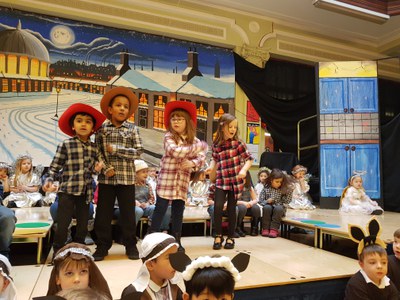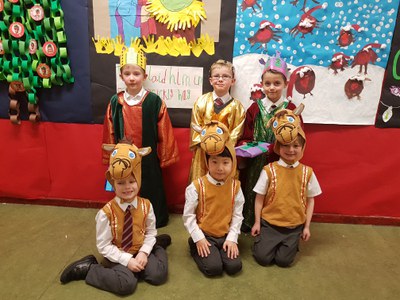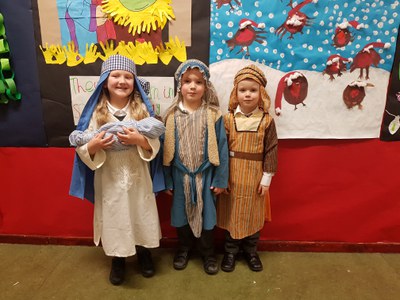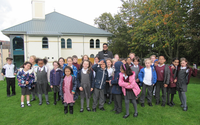 Our Primary 3 class were excited to be visiting the Al-Makhtoum Mosque as part of there investigation of the Muslim faith and related celebrations. They enjoyed their visit very much. For some it was a chance to see inside a mosque for the first time and expand their knowledge of other world religions. For others it was an opportunity to share their experiences with their classmates and talk about how they celebrate their faith. All pupils found the experience interesting.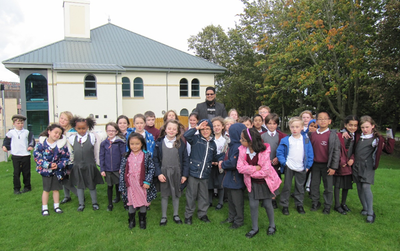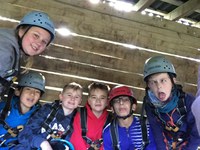 Friends
Another splendid week at Dalguise was had by some our Primary 7 pupils. Meeting all the challenges thrown at them, as well as a mighty lack of sleep, meant that all pupils came away with experiences they will be able to talk about for years to come. Some of the challenges included the Giant Swing, Tree Climb, Jacobs Ladder and Raft Building.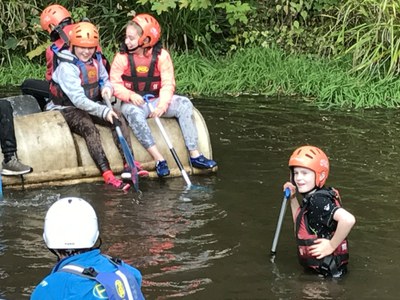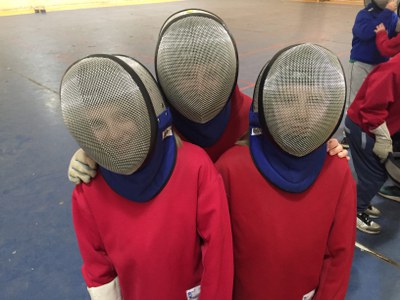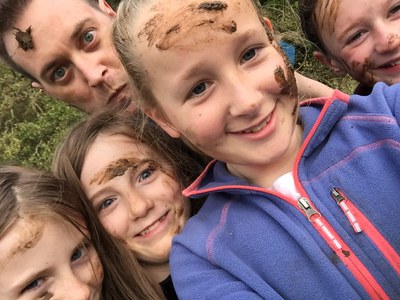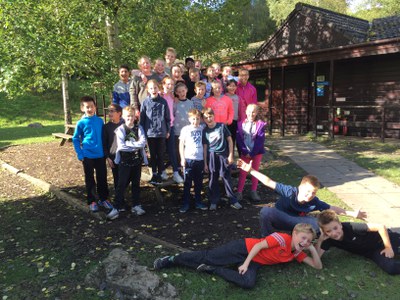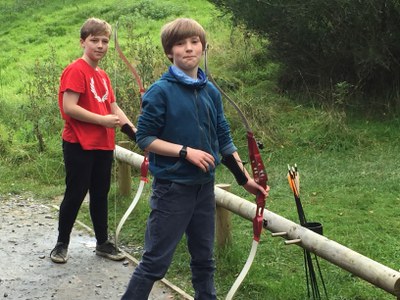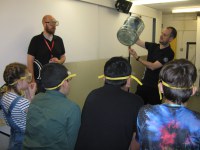 Boom!
Some of the primary 7 pupils attended their Community Week activities, taking part in a number of exciting and interesting events including print making at the DCA and McManus Galleries, making pizza, a visit to the gym, a visit to the Verdant Works and an insightful presentaion on habitats and plants at the Dundee Botantic Gardens. One of the highlights was rescuing a stick insect (an unfortunate pest) from the botanic garden greenhouse. Eddie is now an honourary member of the P7 team and became an unofficial mascot of Community Week.