Main News
Site News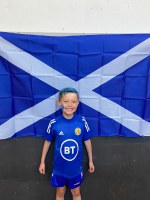 As the Euro 2021 has started, many of us are excited at the prospect of Scotland being involved in their first International competition in 23 years. 
In our literacy work this year the Primary 5, 6 and 7 pupils have been looing at narrative within moving image. This has included invetsigating short films and feature length films, abstract works and works with a clear narrative. As part of this work the pupils have been investigating narrative within music videos. These have included tracks by the Glasgow based band, Twin Atlantic. Last month one of our teachers had a chance to meet with the band, letting them know how they had incfluenced our young people in the school. The lead singer from th band, Sam McTrusty was able to send the pupils a quick message of support. Click here to watch the short clip.
We are pleased to anounce the success of our Robotics Team. Our eight pupil strong team has qualified for the VEX Robotics UK National Robotics Finals. The finals are donw in Telford, so it has been all hands to the deck to secure funding for the trip. The pupils organised a raffle, Craft Fair and Ckae sale to help fund their trip. We are also lucky enough to have secured funding from a number of local businesses to support the trip. These include:
Dundee United FC Charity Trust
The whole team are very appreciative of the response from local businesses, expecially considering the three week timescale from qualifying to reaching the finals on 1st of March.  We are looking forward to taking part in such a large, national event and we go knowing the Blackness community is fully behind us. 
Well done guys!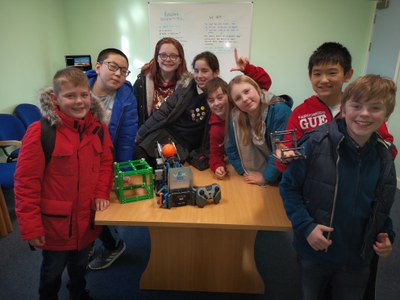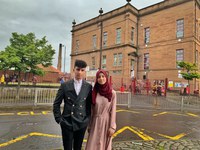 Last week we received a visit from a family of ex-pupils. It was great to see pupils going out of their way to come back and make contact with staff again, a full six years after they left. It was great to hear how they credited Blackness pupils and staff with their current success.
Moving to a new school is always daunting, but when that school is in a new country, using a language which bears no similarities to your home tongue, the challenge is tenfold. The pupils arrived at Blackness with no English, but have gone on to great success, studying medicine, social subjects, support their local community with English development (now down in England) and even a representative for their are for the Youth Parliament in Westminster. One of the strengths of Blackness is definitely our multicultural community which we are very proud of. 
As a school we are also very proud to hear the successes of ex-pupils, and are especially proud when they come back to share their successes.
Below is a copy of the email sent to the school after Arqam and his sisters visited.
Hi 
I hope you are doing great. I just wanted to say massive THANKS to Blackness Primary School for welcoming us with open hands!
It was a great time meeting with the teachers who have given us a strong base to live our life in the UK. It's been nearly 10 years since we walked into Blackness Primary School and  after our experiences of education in Scotland and England we now realise that teachers at Blackness Primary School are hard to find elsewhere in the UK.  I was very sad to find out that Mr Young and Mr Ferrier no longer worked at BPS. Hopefully we will bump into them in the future so we can pass on our appreciation for investing in us.
Thanks 
Yours sincerely
Arqam, Youth MP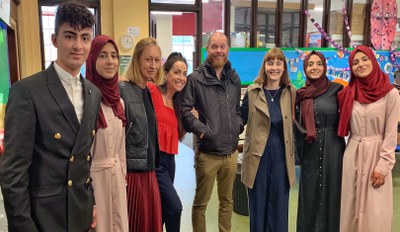 Primary 1 parents were invited along to their child's first lunch to find out how it all works and to sample some of the food on offer.
The pupils also get an opportunity to see how dinner time works to support them towards greater independence in the school. As always it was a great success and everyone responded positively to the experience.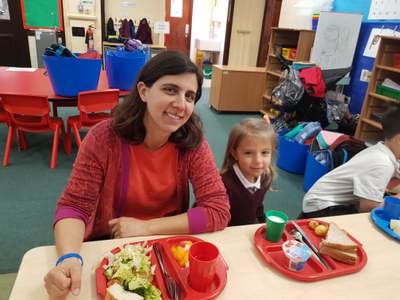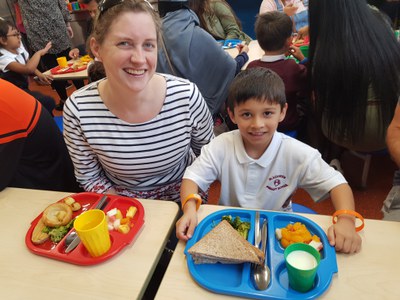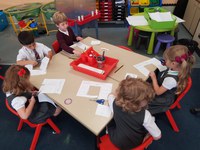 A big welcome to our new Primary 1 pupils at the start of the new academic year. This year we have three Primary 1 classes, 1a, 1b and 1c. All pupils have settled in nicely and enjoying all the activities on offer.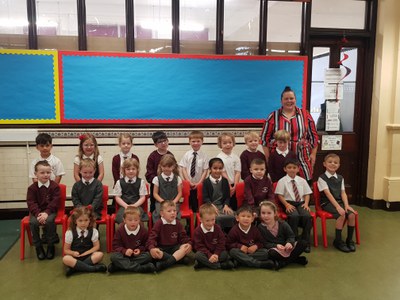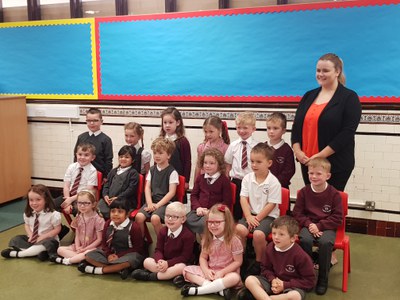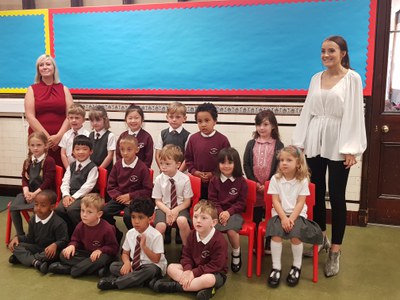 We also have some new starts in some of our other classes as well and it's good to see new faces. We hope the new academic year is a prosperous one for all our pupils and look forward to seeing them all take full advantage of the opportunies available to them this year.

Scottish Government is carrying out, through Local Authorities, a Parental Involvement and Engagement (PIE) Census. They would like to invite all parents and carers of pupils in Dundee's schools to take part in the survey. This can be done by following the link below.
https://www.smartsurvey.co.uk/s/dccprimary/
The survey will be available until Friday, 5th July. More information can be found on Dundee City Council's website at:
https://www.dundeecity.gov.uk/news/article?article_ref=3434
Thanks in advance for your support.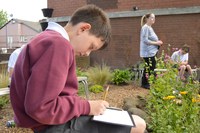 In Blackness Primary today we ran our first outdoor learning day. Every class had a number of timetabled opportunities to explore their learning outside with activities including maths, language and art amongst others.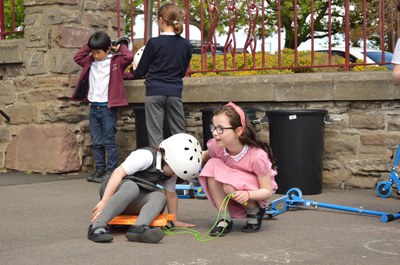 Pupils were asked to come in appropriate clothing to allow them to go out whatever the weather conditions. Fortunately the weather was kind and we had glorious sunshine all day long.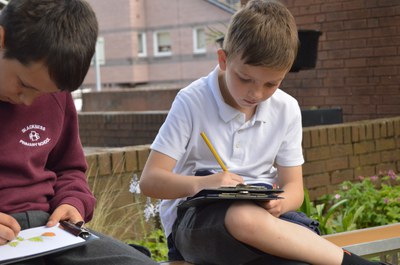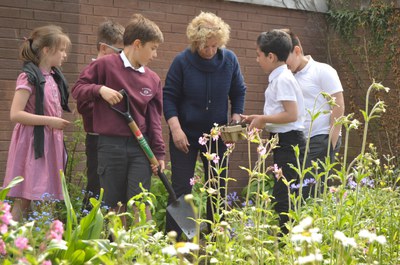 We used different parts of the playground including the garden beside the carpark. Everyone really enjoyed the experience.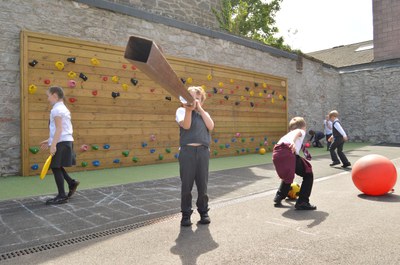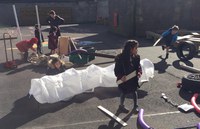 Outdoor play is fun! You learn new games like Jungle's on Fire and Steal the Treasure. You get free play time. You can skip and play football and choose. You can play with ribbons, pink, green and orange. You can play 'try and get the hoop on the water bottle', you can go to the bars and go to the climbing frame. Bethany shared, "I enjoyed playing hide and seek with the whole class, including Mrs Nivison!" Darach said, "I enjoyed taking part in lots of sports and games."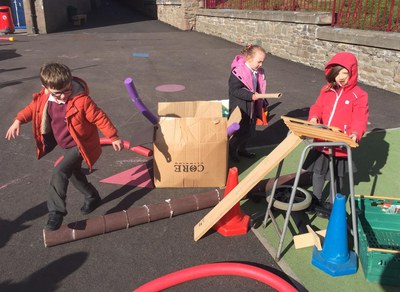 By Ellie, P3