New Year, New Playground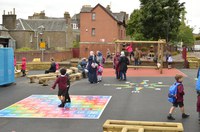 It's with great delight that we are able to welcome pupils back after the Summer holiday to a brand new, wonderfully equipped playground.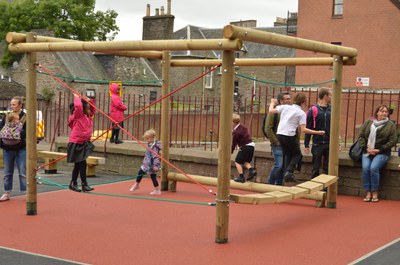 Over the last two years our parent group, Friend of Blackness, have been working extremely hard to raise over £180,000 in order to re-vamp our old, rather tired looking playground. Tarmac has been replaced and new equipment has been added, along with planters, shelters and benches to create a playground that the pupils and wider community can use.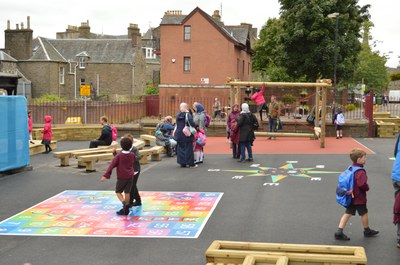 Pupils have all had a chance in their classes this week to go out and explore and all the feedback has been very positive. WE are hoping this will encourage all pupils to be more active in their play both at lunchtimes and playtimes, and even allow some pupils to use it after the hours of school as well.