Code Club Winners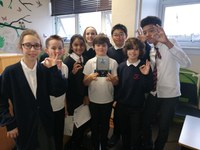 Well done to our Code Clubbers!
The P7 pupils involved in Code Club this year have just returned with respectable silverware after taking part in the first ever regional VEX Robotics competition for the Dundee and Angus area.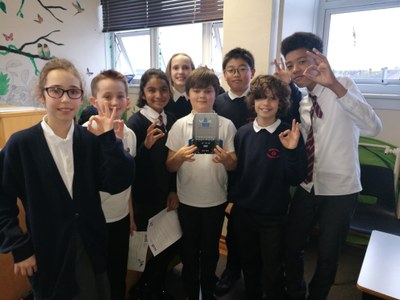 The pupils built and designed a robot that could negotiate (both controlled and autonomously) an arena, picking up cones on the way and delivering them to point scoring areas. Although they did not pick up the most points and therefore go through to the next round, they were awarded the judges award for best original design of robot and design portfolio. The judges were particularly impressed by the inclussion of the the programming in their portfolio allowing others to carry on their work.