Toothy Tigers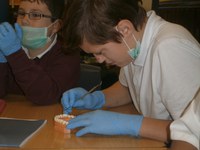 Today Toothy Tigers visited Primary 7/6. An initiative implemented by the Dental Students in Dundee, Toothy Tigers deliver talks to children of all ages about dental hygiene and health. The primary 7/6s were given hands on experience of how to create fillings and build teeth as well as investigating the sugar levels in common everyday foods and how to brush teeth efficiently. Most pupils were surprised at how much sugar is in a lot of the foods we take for granted, especially tomato sauce which contains a cube of sugar per teaspoon!
Below are some of the pictures from the session.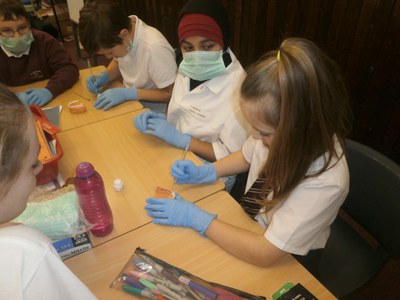 Creating fillings on false teeth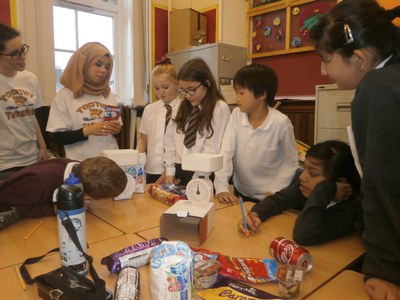 Discovering that even nuts have sugar!