Red House Book Awards Party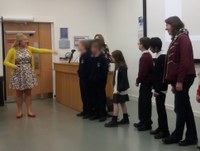 Our Primary 6 pupils were invited to the Red House Book Awards Party on Tuesday 8th September as a thank you for taking part in the awards last (academic) year. All well very excited to meet three of the award winning authors included in last year's awards, Pamela Butchart, Debi Gliori and Stuart Hill. Presentations from the authors and a chance to speak to the authors (and have books signed) added to the thrill of the day.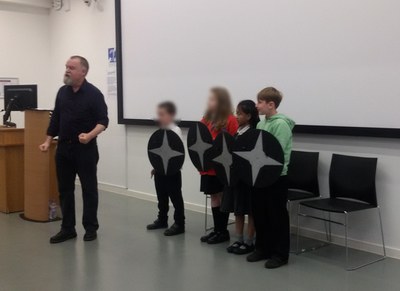 Author Stuart Hill and Blackness pupils re-inacting a scene from his book.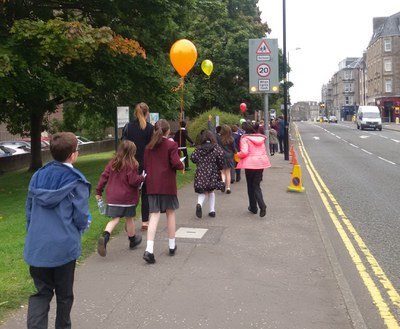 The walk back to school, complete with balloons.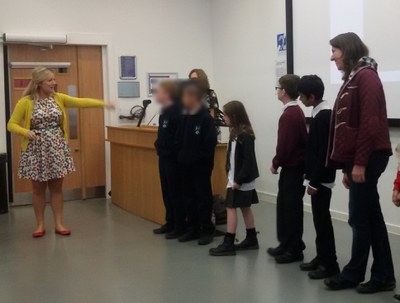 Pamela Butchart showing pupils (and a parent) how easy story creation can be.