P6 and 7/6 Gymnastics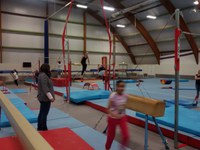 This week our Primary 6 and Primary 7/6 classes were given the opportunity to experience the new gymnastics facilities at the freshly re-purposed Dick McTaggart Center, Old Glamis Road. A great time was had, with free rein given to try most of the equipment as often as they wanted.
"We got to on the equipment and everything," said Reinards (P7/6). "We got to jump in the foam pits, and it was also fun jumping off the trampoline into the foam pits as well. It was like the best school trip we have been on!"
The sweat was certainly flowing when all the pupils came off, with all of them making the most of their time on the equipment.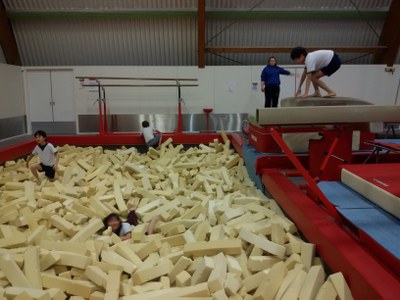 Triple fun with Leona, Asto and Eugene.
"Higher than it looks..."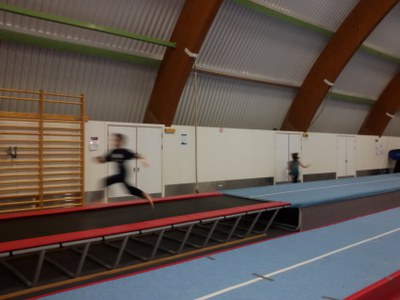 Road Runner sound effects please!