Kodaly in P2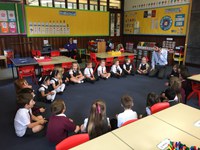 Primary two have been working hard during their music time with Mr McLean.  We have enjoyed learning lots of new songs and actions.  Lots of us have been working extra hard to always ensure we are listening and concentrating.  Our favourite part is doing lots of different types of voices, for example high, low, slow and fast.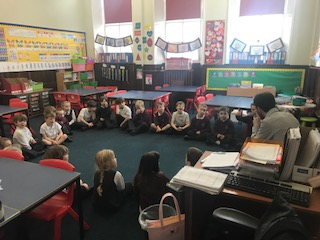 "I loved playing the parachute when we were singing," said Rebecca.
"We have been using so, la, mi and ray," Ethan commented.
Meanwhile, Charlotte said, " We have liked learning the different pitches."